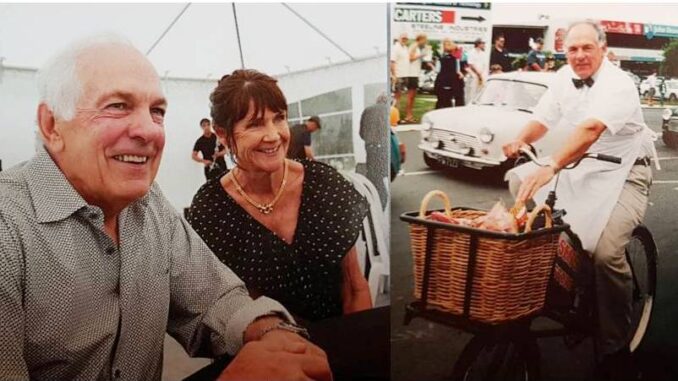 Kāpiti recently farewelled one of its great characters with the service to remember Mike Olsen.
With Covid restrictions, the service was spread over three venues. The service at the Kāpiti Coast Funeral Home Chapel was live streamed to the Ocean Rd Community Centre and Club Vista.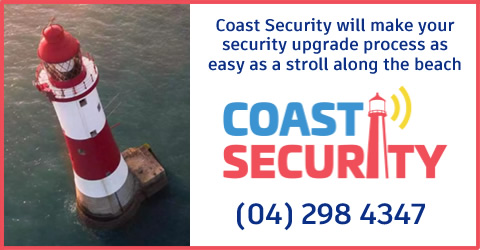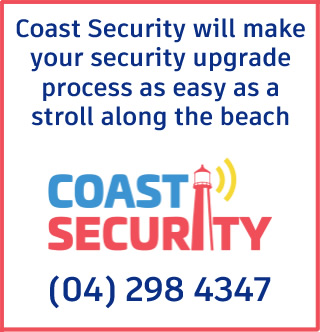 Mike was lots of things to lots of people; a fisherman, Rotarian of distinction, philanthropist, energetic and very successful businessman, a dedicated father of three and grandfather of eight. Mike was married to Marg for 52 years and together they made a huge contribution to Kāpiti.
Mike was also a grocer. Born in Pahiatua, he worked locally before learning his trade in a Porirua supermarket. Mike started out on his own when opening New World, the first large supermarket in Dannevirke.
He also served on the Dannevirke Borough Council as a Councillor and Deputy Mayor. Mike was never shy to share his opinion and is said to have made a major contribution with his brand of commonsense and personal drive.
After moving to Kāpiti Mike became owner/operator of Pak'n'Save supermarket, which flourished under his leadership. He was actively involved in supporting local and national causes and would often do so quietly or anonymously.
Foodstuffs CEO Chris Quin says Mike developed strong connections between the store and community.
"He was heavily involved in the community outside of his stores, setting up the Kāpiti Coast Chamber of Commerce, being a Rotarian, and setting up a fund with the Nikau Foundation. "He was a strong believer in the responsibility of business owners to their communities and doing what you can to make it a better place for people to live."
Close friend, Guy Weaver, said at the funeral service, "Mike was a special man and proud to call himself a grocer. He supported so many through Pak'nSave and mentored many in business and the community and championed the creation of the Kāpiti Chamber of Commerce."
Mr Weaver also talked of Mike's service as a Rotarian.
"Mike personified the Rotary motto "Service above Self" and was made a Paul Harris Fellow then awarded a Sapphire Pin for his dedication to the community, which included him and Marg hosting many Rotary Exchange students."
Bill Morrison, a long time friend and colleague says in 2015 it looked like the Paraparaumu RSA and the Kāpiti Club might both collapse.
"Mike was the driving force in 2015 and onwards of the successful amalgamation between the Kāpiti Club Inc and Paraparaumu Memorial RSA to form Club Vista. Mike had served Club Vista for the past six years, given countless voluntary hours of his time, entrepreneurial skills and business acumen which made a huge contribution to the successful club that we have today.
"Mike was chairman of the board and Club Vista is thriving with 3000 members. He was made the first Life Member of the Club. Mike was a gifted and giving man and his guidance, drive and mischievous personality will be sadly missed."