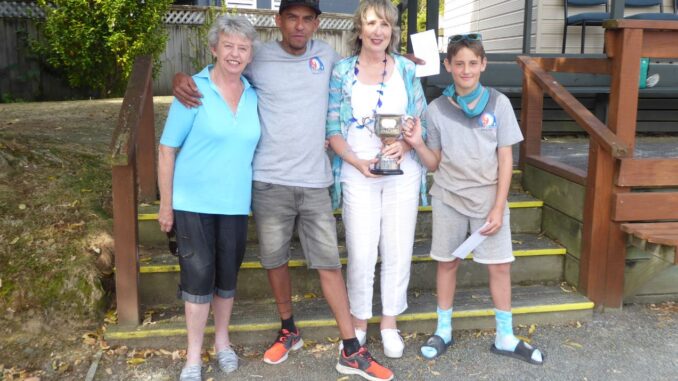 This year's annual Kāpiti Open Petanque Tournament, played in perfect weather over Anniversary weekend, drew a top quality field of 35 teams competing for the Liz Koh trophy.
Players came from all over New Zealand including the South Island. Club President Lynne Shepherd commented "The standard of play was high and although the competition was fierce, the amazing camaraderie shown between the teams was superb."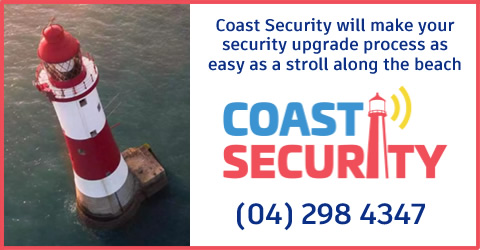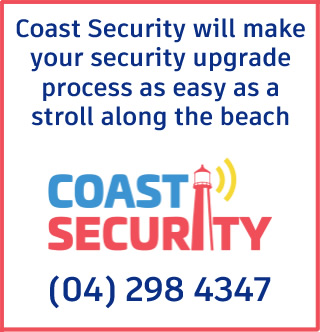 She says a lot of laughter and good-natured sledging was heard, adding to the atmosphere.
"As usual, the various clubs who regularly visit Kāpiti grabbed their favoured spots, although it was a race to see who could stake their claim for the shadiest parts."
Special mention must be made for members of the Rotorua Youth Academy. The three representing the youth held their own magnificently, with Kelan Noel, playing with his dad Andre, taking out the Trophy. Liz Koh, who is Kāpiti Petanque club's patron, spent some time watching the brilliant finals, before presenting the Trophy and other awards. The eventual winners were:
Trophy Winners: Andre and Kelan Noel
Trophy Runners up: Dez Grant and Sarah Wright
Trophy 3rd equal: Kevin McFadgen and Alan Taylor; Christine Strichen and Clair Wilson
Trophy consolation: Michelle Maxwell and Sharon Cannon
Trophy Consolation Runners up: Yvonne Fultcher and Tony Simpson
Plate Winners: Annick LeGuen and Steve Frampton
Plate Runners up: Clair Bradburn and David Gwerder
Plate Consolation Winners: Ngaire Eriksen and Graham Jackson
Plate Consolation Runners up: Christine Daykin and Vaughan Husband
Bowl Winners: Raylene Frost and Richard Turfrey.