The current Kāpiti production of Mary Poppins is a great reminder that you don't always have to go to Broadway to see a Broadway show.
A pre-opening show was held on Tuesday night at the Te Raukura ki Kāpiti Coastlands Theatre and on a night when everything that can go wrong usually does, very little did.
The shadow of Covid still looms large with audience members spaced three seats apart and numbers are limited to a third of the normal crowd and then there is the mandatory wearing of masks. Despite that the show must go on and so it did.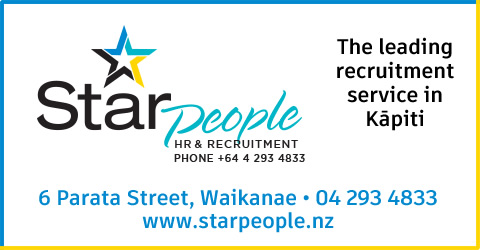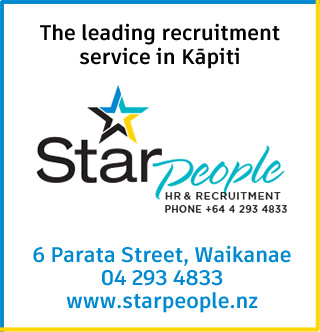 From the outset it was evident that this Coasters Musical Theatre production was going to be something special.
It is colourful, bright, the sound is superb and the singing is genuinely Broadway quality.
Early on we are introduced to the Banks family George (played to perfection by Sandy Leadbeater), Winifred (played by Ingrid Corby, top class voice and acting). They are joined by the junior stars Mischa O'Brien and Ash Harker who play Jane and Michael, both delivering excellent singing, acting, and dancing performances. These two roles will also be filled by talented duo Addy Stone and Jaime Kerrigan in subsequent shows.
Mary Poppins (Eryn Street) and Bert (Robert Arnold) come on to wild applause and don't disappoint as they sing their way into the audiences' affections and this lasts throughout the show. Both star in the first big production number Jolly Holiday with the ensemble cast creating a hugely memorable musical performance.
In fact while there are individual standout pieces, the essence of the show lays with the big showstopper numbers. These, such as SupercalifragilisticExpialidocious (brilliantly choreographed), really get the audience in full voice and intime clapping creating a first Act to remember and a second Act to keenly anticipate.
While the plot of Mary Poppins is largely secondary to the music, there is one, and the villain role of Miss Andrew the nasty nanny is sumptuously played by Tania Parker whose operatic voice is stunning.
Other players who help weave the narrative include the cook Mrs Brill with Teresa Sullivan delivering a series of great comedic lines with perfect timing. Her offsider throughout is young Tama Porter who completely nails the role of Robertson Ay. Park Keeper Steve Riceman delivers comic moments throughout and Corran Crispe comes on as first the nasty, then the sympathetic Bank Chairman who we love to boo, and delivers a great performance.
A personal highlight for me was the wonderful rendition of Feed the Birds sung by Petra Rasmussen. Wow, and the crowd loved it.
This moment of pathos is quickly overtaken by hectic crowd pleasing ensemble numbers, involving the entire cast singing and dancing. Two young dancers in particular stood out – George Hosking and Georgia Wilson in all of their appearances.
The finale is absolutely Broadway quality and was met with sustained applause and cheering from the rapt audience.
Director Jessica Clough, Musical Director Charlotte Kerrigan, Choreographer Rachel Wilson and the very talented cast and crew have combined to bring this production to Kāpiti. So, take a bow one and all.
This show is in a word – SupercalifragilisticExpialidocious
Review by Nigel Wilson