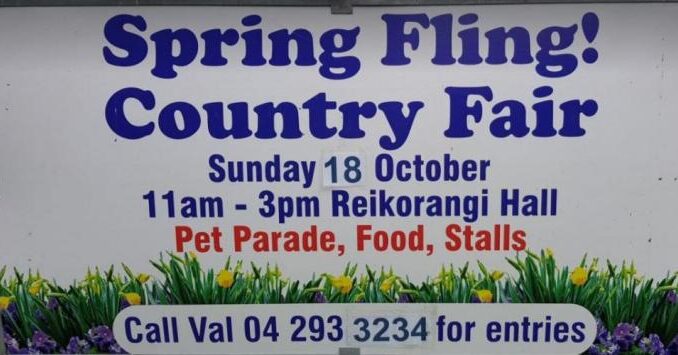 Following last year's successful event the Reikorangi Residents Association are again presenting their Spring Fling! Country Fair.
Organisers say there will be plenty of activities for the whole family to enjoy.
"It really is a fun day in the countryside and right on your doorstep. Reikorangi is a lovely rural village and the Spring Fling is the perfect time to visit."
The Spring Fling is real country fun for everyone and includes a pet parade and gumboot throwing contests as well as a host of produce, plants, food and lots of stalls as well as Devonshire teas.
WHEN: Sunday October 18, 11am-3pm
WHERE: Reikorangi Hall
For more info on the Reikorangi Spring Fling and other happenings in Reikorangi see www.reikorangiresidents.com