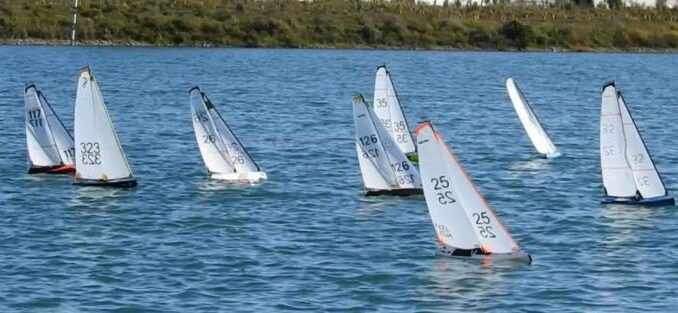 Kāpiti Radio Yacht Club is hosting the first National Regatta for DragonForce65 Racing Radio Controlled Yachts over Labour Weekend up at Winstones Lake Ōtaki.
The foresight of a small group of local club members to create the DFRacingNZ Association (then called NZ DF65 Association) which has grown to also include the larger DF95 too and affiliates to the NZ Radio Yachting Association was ground breaking for this fabulous sport with this very popular class that boasts in excess of 50000 worldwide.
If readers are interested in seeing competitive yacht racing at close quarters they would be most welcome to come up to the lake and watch. You can see how to get there and details of the event via our website at https://kapitradioyachtclub.wixsite.com/kapiti-radio-y-club
It will bring sailors from across the North Island. In the group of 19 sailors registered to sail so far there are some excellent sailors many of whom used to or currently race or sail onboard lake or sea going yachts.
These are single class boats that must have identical gear and measurements to ensure compliance is rigorous and racing is in accordance with the International Racing Rules of Sailing.
One of the attractions of these is the low cost of getting one on the water ready to sail..all you need to do is assemble it from easy instructions ($NZ200 to $350 depending on where you purchase one) There will be a few helpers at this Regatta that will be happy to chat to visitors in-between tasks should visitors have any questions about the sport and the livery of DF yachts.
Where: Winstones Lake Ōtaki
When: Labour Weekend: 24-25 October, 10am to approx. 4.00 pm Saturday and Sunday.
no