Kāpiti author Alex Dean, writer of Buried Alive: A Story of Hate and Acceptance.
If you've been into Paper Plus Coastlands this week, you may have noticed a new book on display 'Buried Alive: A story of Hate and Acceptance' written by local Kāpiti man Alex Dean which shares his journey of survival and search for justice as a victim of childhood sexual abuse.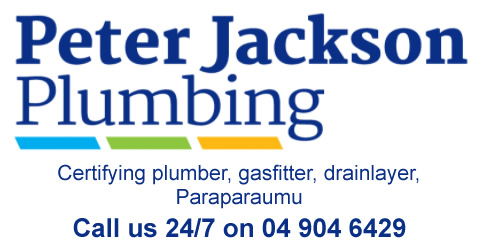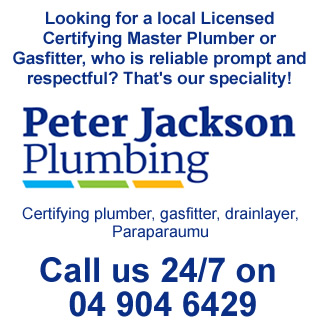 The book title is reflective of both the journey Alex has been on as well as "being a metaphor for the abuse and the feelings thatwere pushed down inside".
He spent time in counselling dealing with the fallout of the trauma from the abuse and journaling was regularly suggested as a tool to help make his thoughts and understanding of what happened more cohesive.
Over a period of months Alex ended up with a full account of his childhood experience of abuse, which he felt had a strong message for other victims who may be struggling to reach out.
After Alex had made peace with himself and spoken to his family, the next step was to seek justice. This was very much influenced by his wife's question of what if there were others who had been abused by this man or could potentially be hurt by him in the future.
The legal case against Alex's stepfather was tried in the United Kingdom, but the initial complaint began with the New Zealand police who "completely untangled (the complexity of it) and made it incredibly simple (to understand)". They dealt with Interpol and the UK police on Alex's behalf and supported him through the whole process.
As with any case involving a close family member, there has been on-going fallout from some members of Alex's family, although generally the reaction has been supportive and positive. There has been guilt and anger, people choosing to believe or not believe, and as Alex has pointed out in his book, the victim and their supporters need to be ready for this when the abuse is brought into the open.
Once Alex had spoken with family and police, and his abuser was sentenced, he felt "ready to share (his) story with the rest of the world", hopeful that this book might be the final push to encourage other victims of childhood sexual abuse to seek help and justice.
Self-publishing was the route to go for Alex, as it meant he didn't need approval from anyone to say his story was 'good enough' and he had complete control over the style of the narrative. However, out of respect for others involved, names were changed in the book to protect their privacy.
Chris Benge, of Kāpiti Print Media, was extremely helpful in getting the book to a publishable state, with proofreading, cover design and formatting assistance. Chris's involvement was a big step for Alex as he knew he was now sharing his story with someone who was basically a stranger.
Alex's story has had overwhelmingly positive and incredibly supportive feedback from those who have read it, "really bravecontent is incredibly hard to read (but) the messaging is clearreach out for helpspeak up"
One of Alex's aims in telling his story was to show that there is no shame in coming forward, reaching out and seeking help he strongly believes there should be no stigma in people speaking up about abuse they have been victims of, no matter what type. "It is not weak to seek out help it takes enormous strength of character to say I can't do this by myself".
Alex's perception of the world will forever be influenced by what happened to him but by following the process he has, the abuse he suffered is no longer a guiding force in what he does with his life. "I'm so much happierand life is so much better."
Although Alex is not an expert in counselling, he wants people to know that if they reach out to him, he will believe them and listen to their story, and hopefully act as a signpost on their journey to healing. This includes sharing his own story via this book and social media platforms as well as sharing contacts for any support groups that are available to help victims of child abuse.
"Buried Alive: A Story of Hate and Acceptance" is available to purchase through Amazon Kindle https://www.amazon.com/Buried-Alive-Story-Hate-Acceptance-ebook/dp/B088TJSRWF/ref=sr_1_1?dchild=1&keywords=buried+alive+alex+dean&qid=1591929005&sr=8-1 or pop into Paper Plus, Coastlands today to get yourself a copy.
If you or someone you know needs support with any of the issues raised in this story you can contact the following:
www.Safetotalk.nz a 24/7 service which puts people who have experienced sexual harm in contact with trained specialists.
https://www.mosaic-wgtn.org.nz/ a New Zealand organisation that supports male survivors of trauma and sexual abuse.
Nikki Carroll from Kāpiti is a second year Journalism student at The New Zealand Broadcasting School.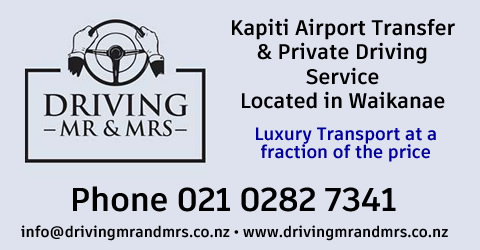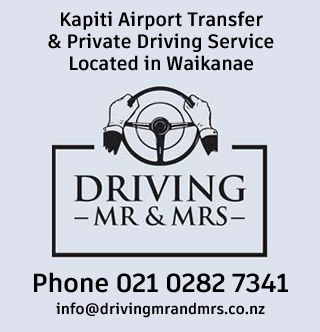 no