Well known as a guardian of walkways and pathways throughout Kāpiti, Chris Glover has also been known to cross the line a time or two with local authorities.
Mr Glover's latest (and ongoing) stoush with the Kāpiti Council involves a piece of land on Weggery Drive in Waikanae which was gifted to Council by developers to be used as road reserve.
Mr Glover says the land was set aside to be used when a bridge across the Waikanae River at Otaihanga could connect up with Weggery Drive.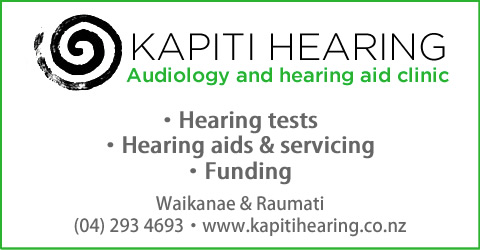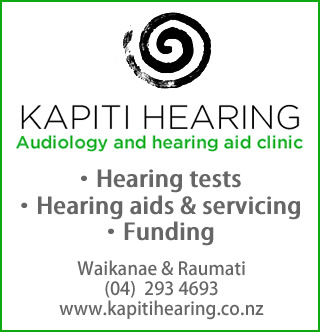 "The land between 146 and 148 Weggery Drive, Waikanae, classified as a legal road, was gifted to the Kāpiti Council by the developer of the subdivision and now Council wants to sell it off and I doubt that is even legal."
Mr Glover, a former Kāpiti Mayoral candidate, says Council say they want to sell this land because it has no use but he says it was used as a shortcut, saving 130 metres for pedestrians walking north via Weggery Drive from the Otaihanga Domain.
"It was well used when a stile was there. I have observed people using this shortcut from Otaihanga and noticed it was very popular."
Mr Glover says without consulting users of this shortcut or ratepayers, council staff removed the stile and built a higher fence at the request of residents who live next to this road reserve, costing over $5500 of borrowed money.
The Reserve is currently fully fenced on three sides (open on the street to Weggery Drive) and has significant plantings on the river side of the fence.
Late last year a council meeting voted on the matter of revocation of the reserve status and reclassification.
KCDC's Natasha Tod explained that matters raised by Mr Glover in Public Speaking Time were consistent with issues he had also put forward in his submission and which had been considered by staff in coming to the recommendations contained in the paper before Council. Staff estimated that the cost of the revocation process outlined in the report would be a maximum of approximately $5,000.00. Council then moved (Cr Cardiff/CrBenton) to not uphold the objections received for the proposed Reserve Revocation and Reclassification over land between 146 and 148 Weggery Drive, Waikanae (Lot 104).
The meeting authorised the Chief Executive to commission a section 40 Public Works Act 1981 report from a suitably qualified consultant to identify whether this property must be offered back to a former owner or their successor in title, or whether an exemption from offer back applies. The Chief Executive was delegated the power to take all necessary steps required to enable the disposal (either by offer back or on open market) of Lot 104, including to negotiate and complete the terms of sale. Voting for the motion: Deputy Mayor Holborow, Crs Buswell, Benton, Cootes, Vining and Cardiff; Against: Cr Elliott.
Mr Glover says although Council has taken this decision it is not too late for them to rethink what he says is a plan that is not in the best interests of the community.
"Of those who made this poor decision two have been sacked by the public at the election, one has resigned and one voted against it so the Council need to think again," says Mr Glover.
He says the legal road reserve between 146 and 148 Weggery Drive is for a local road to connect with a bridge between Otaihanga and Waikanae Beach as part of the plan B to link local roads consisting of two local road bridges over Waikanae River.
"I believe Council have been pressured by a small number of local residents who are opposed to this local road bridge."
Mr Glover says the bridge would include a shared path that provides a shorter, more direct and more reliable route for cyclists and pedestrians.
He says the bridge is a vital link for local traffic and a bus route between the north end of Paraparaumu Beach, Otaihanga and Waikanae Beach because the nearest interchange on the expressway is Kāpiti Rd. The expressway was designed to carry commuter traffic and through traffic but it's not well suited to local traffic.
Regardless of whether a bridge goes ahead or not Mr Glover is adamant the reserve status of the land should be maintained and public access to this public land should be restored.
"I have been arrested, charged and trespassed in relation to this and I believe it is necessary the public are fully aware of what is at stake with this important piece of public land," says Mr Glover. He says Council could put a gate in the fence and allow the public an accessway through the land the public own.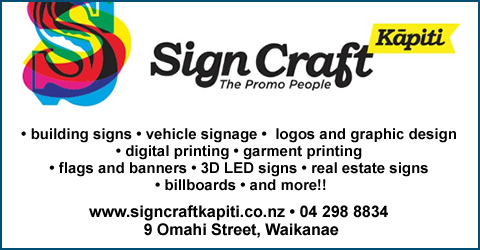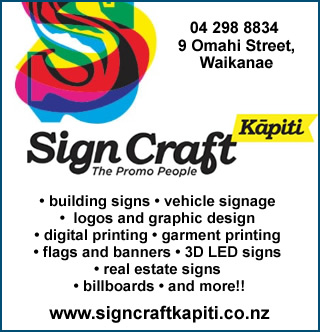 no