Jackie Elliott is a two-term councillor standing for the Kāpiti Coast Mayoralty.
I look forward to being Mayor of Kāpiti and ask you to support 'Experience' at the council table. For those new to the district, I came to the attention of many in 2012, when I organised a petition for a referendum on water meters. We gained 8012 signatures at the time, and it was the fastest growing single issue petition in local government history in New Zealand.
I then joined the Ōtaki Community Board in a by-election before being elected a District-wide Councillor in 2013, six years ago.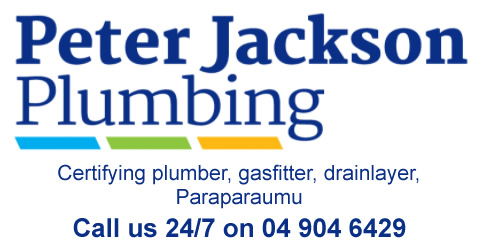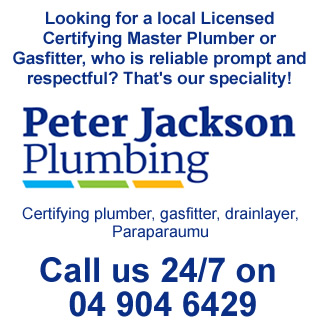 I am married to Stephen, we have two daughters at home in Ōtaki and four adult children. I am a journalist, published local historian, artist, and have worked for five years as a tour guide on Kāpiti Island.
My grandchildren are seventh generation Kāpiti Coasters and we just love it here. I am a proven strident advocate for you on social issues and building a better, more resilient Kāpiti District is second nature to me. Having lived in seven parts of the district, I represent 'Districtwide' which is important in a smaller district where we have four very strong voiced community boards. Sometimes 'The district of Kāpiti' needs a strong voice in advocacy and that is what I do, representing Kāpiti in the region and nation.
I currently hold appointments to the Kāpiti Ecological Restoration Trust and Chair the Road Safety Advisory Group. I have district licensing training and have gained my R.M.A. Hearings accreditation and am a qualified hearings chairperson. I represent Kāpiti on the Regional waste forum, am a member of the regional waste policy steering group and am currently working on the Mayoral taskforce on waste minimisation to produce outcomes for waste in Kāpiti and to ready new options for when the current privitisation contract ends in three years. I want a more environmentally and socially responsible solution, less waste to landfill and only one rubbish truck in your street on rubbish day along with kerbside greenwaste and recycling collection.
My Social Policies – Council should make decisions that meet the needs of the people not just the council.
I had the most idyllic childhood in Kāpiti, I was truly blessed and I want every child here now to be able to reach their potential, to feel safe, and grow healthy, council can be the enabler for this. Central Government has heaped local councils with decision making that affects every part of your lives, and I make the most of every decision-making opportunity to give effect to better outcomes, especially for our children, our elderly, and the most vulnerable in our communities.
– Council distributes government funding to social services groups and I want the last reallocation of this funding audited. We have lost local management of our Neighbourhood Watch network, nearly lost the C.A.B. offices. Both vital services for the vulnerable.
– Council renewed the Class 4 gambling policy and failed to address the 19 excess pokie machines in the Ōtaki community, this needs re-addressing.
– Council's 118 freehold social housing units must remain public assets and not be sold off to any group.
– We need to continue lobbying Central Government to make K.C.D.C. and 59 other councils who provide 12,000 social housing units 'Social housing Providers' giving the tenants access to the full M.S.D. housing subsidies.
– Council needs to stop penalising those who have the space and are willing to share their properties to house the vulnerable with the current $1233 per annum rates penalty. In a district where there is an affordable housing shortage, these people are providing an essential service out of the goodness of their hearts.
– Council needs to tell Retirement Village operators to divert the 'front of wall' fittings, full bathrooms, kitchens, appliances, carpets and curtains, from their renovated units and homes to affordable housing developers and keep it all out of landfill. We need the 'Full Circle' economy to be at work here.
My Fiscal Management Policy – Common Sense and Prudent Management that lowers debt.
I was part of the 2013 Council that delivered the past six years of common-sense fiscal management that has reduced debt, lowered interest rates and continued prudent teamwork which has enabled council to plan to fund the next big underground infrastructure renewals starting in five years time.
It is 'back to basics', it is boring, but it is real. These renewals are already ten years overdue and I have watched past councils push them out further and further, ignoring the fact that 'working infrastructure is our first response to climate change. It builds resilience. We need to be able to respond to the unexpected, keeping pockets of funding in reserve. I have lobbied for the Business differential rate that started last year and is already at work assisting Air Chathams to operate here, vitally important transport infrastructure for those who choose to live here while commuting across the country. Next onto secure a daily Metlink commuter train service from Wellington to Palmerston North.
When we will and do need to invest in new public assets, council now seeks funding partners. It has brought the district so many fantastic new assets already, New Town Centres, New 'Old SH1' New shared pathways, The new community performing arts centre are just some of them.
My Organisational Policy – An effective council team. Strong Governance.
I am proud to have been Chair of the Appeals Committee for the past three years. Fairness is important to me. I worked hard in the first triennium to make the K.C.D.C. council table a bullying free workplace. It was sometimes very hard to challenge the old methods and now I share what I have learned supporting other elected members trying to do their best for their communities across New Zealand. One person at a time our support network is growing, and as elected representatives stay strong they are able to represent their communities more effectively.
I enjoy supporting people and seeing them do their best. That is my leadership style, that is also what a decent human being does. Simple. I will bring that to the role of Mayor and team leader in council. I am really delighted with the calibre of candidates and reassured by the experience in those standing again.
I will also re-instigate Tuesday Workshop Day for council where necessary to bring in the public and stakeholders to join the conversation as we form 'good' strategy and effective policy. This 'time to fully consider the best way forward' has been missing this triennium. The elected members are not a management box- ticking agency. We are your voice.
I don't make 'Big Project' election promises. Kāpiti cannot afford it, Ratepayers can not afford it. These are just some of my policy statements and I appreciate your feedback on them.
I look forward to representing you as Mayor of Kāpiti and bringing the voice of experience. Vote Jackie Elliott for Mayor of Kāpiti. Email: [email protected]
Jackie Elliott
Mayoral Candidate
Kāpiti Coast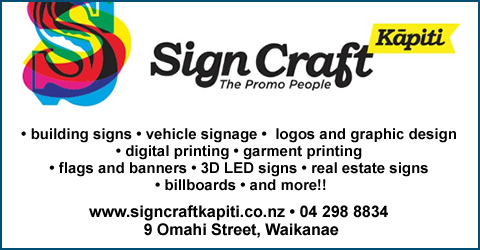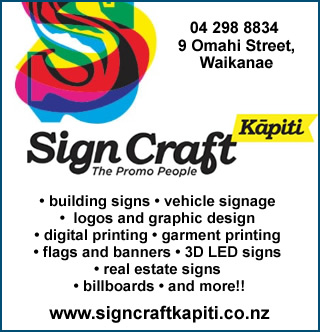 no