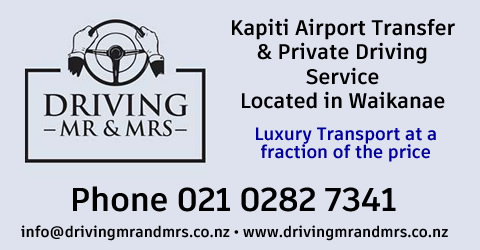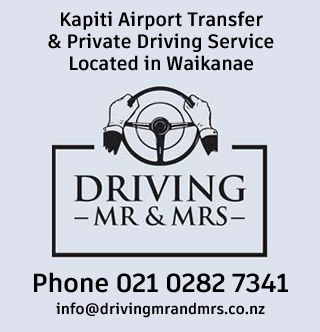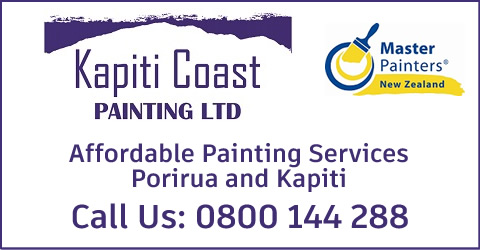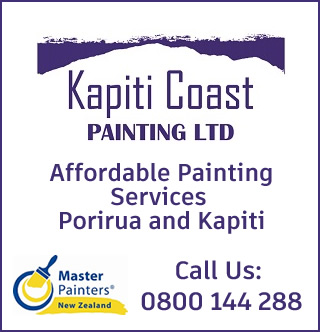 Elvis has not left the building
(August 1, 2022)
Waikanae's Shoreline Cinema says the Elvis movie is still in great demand and the movie is scheduled to run through to August 10th. Austin Butler…

...
Meet the Kapiti Greater Wellington Candidates
(July 29, 2022)
While Greater Wellington does not hold "Meet the Candidates" events, they will consider advertising candidate meetings. Greater Wellington will need to be informed by the…

...
Martin Halliday enters Kapiti Mayoral race
(July 27, 2022)
Popular Paraparaumu Ward Councillor Martin Halliday is asking for your vote in the upcoming local body elections, as he announces his campaign bid to be…

...
Hoop Club Kapiti hits restart
(July 26, 2022)
Hoop Club Kapiti's Junior Basketball Coaching Programme restarts for Term 3 2022  Sunday 31 July and our HCK Adult Open Run Basketball Scrimmages. Hoop Club…

...
Kapiti captured in Vision & Verse
(July 25, 2022)
The beauty of the Kapiti Coast has been captured by outstanding local photographers and their work is on public display over the next two weeks.…

...
Police seek missing person Kenneth Pereka
(July 25, 2022)
Police are appealing to the public to help locate 73-year-old Kenneth Pereka who has been reported missing from Levin. Kenneth was last seen at around…

...
Worrying trend in pool of relief teachers
(July 25, 2022)
Primary school principals are warning the disruptions to children's learning will continue this term, with new analysis from NZEI Te Riu Roa showing the chronic…

...
Batter up, Kāpiti Softball cage a hit
(July 24, 2022)
A dream five years in the making became a vision and then a reality for the Kapiti Softball Club with the official opening of their…

...
Armed Bank Robbery in Paraparaumu
(July 22, 2022)
Police are seeking witnesses to an aggravated robbery yesterday in Paraparaumu. About 4.30pm Friday, a man has entered the ASB Bank on Coastlands Parade. He…

...