Editor,The Mayor is promising an outstanding new "gateway to Kāpiti Island". In his column of…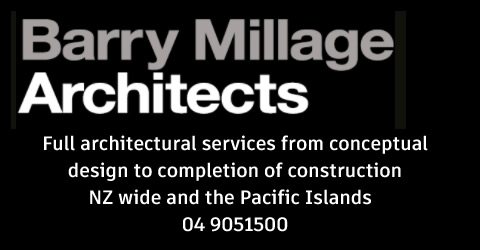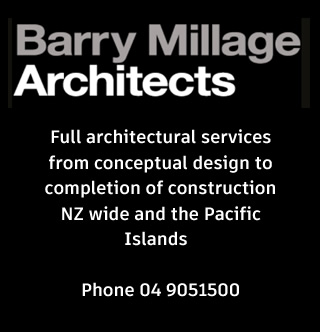 EditorCan someone tell me and the people of Kāpiti why our Council does not fly…
Dear Kāpiti community, this is a letter from me to you. 💙 The past few…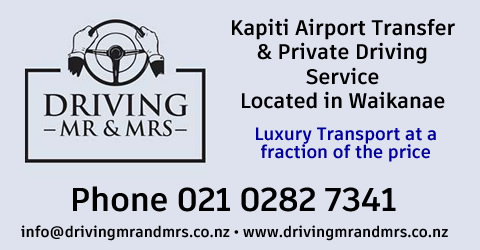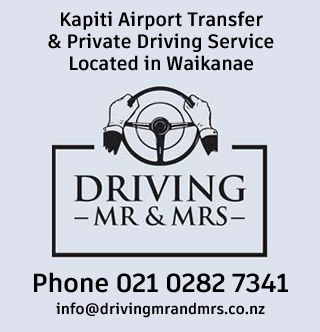 Coasters Musical Theatre presents their lastest show 'And the Oscar goes to……'starting on June 8 and running through to June 23.Director Graham Stevens' 2012 contribution to the Coasters Calendar is all about the Oscars and features music from films that have won Oscars in their own right. But going by past shows devised and directed by Graham it is a safe bet there will be more to…
Robyn Kahukiwa is a senior Maori artist with a national and international reputation, whose career spans 40 years. Having lived on the Kāpiti Coast in recent years, she can also be described as a local artist. This is the first survey exhibition of her life's work.Curator Hinemoa Hilliard writes 'Robyn Kahukiwa's art has taken her on a journey that has deepened her connections and widened her understanding…
The annual Harakeke Flax Weaving on the Coast event is back at Queen Elizabeth Park on Saturday 3 March, providing people with an opportunity to experience the world of Māori weavers. Harakeke is led by Paekākāariki's Te Rau o Te Rangi Weaving collective, who will provide expert weavers to guide participants. "The event will be a nice introduction to flax weaving, which we hope will inspire participants…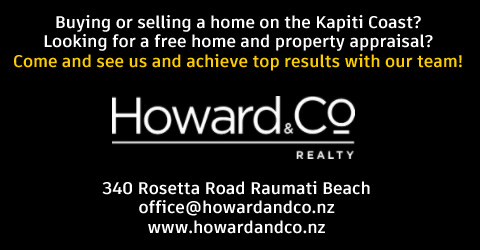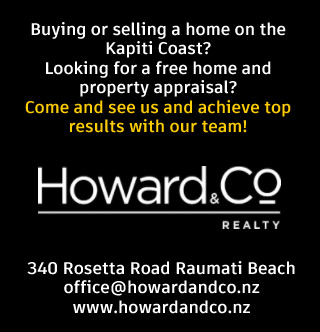 Kāpiti has hundreds of small businesses with contractor arrangements and new laws will impact on how tax deductions will now apply.A law change means all contractors can now have tax deducted from their pay at a flat rate of their choosing, if their payer agrees.Contractors hired by a recruitment agency, or other labour hire business, must have tax deducted from their pay.If you choose to or must…
The Electra Business Breakfast Kāpiti is delighted to be hosting Steve Sanderson, Chief Executive Officer of Wellington Airport. He will update on the Wellington Airport extension and the broader economic development implications for the Region. Wednesday 3 May 20177.15am to 8.45amSouthward Car Museum$25 (incl GST) per personSteve's address is aligned to follow-on from the March Breakfast speaker where Chris Whelan CEO of WREDA spoke on the work…
BA5 with Hon Steven JoyceThe Kāpiti Chamber invites you to join the Hon Steven Joyce at a BA5, to hear from the Minister of Finance and Minister for Infrastructure himself as he prepares for his first Budget.Date: Wednesday 26 April 2017Time: 5.15pm to 6.45pmVenue: Southward Car Museum TheatreCost: Member $18 Non Member $30Note: BA5 Guest Passes not valid for this eventThis is an opportunity to hear his…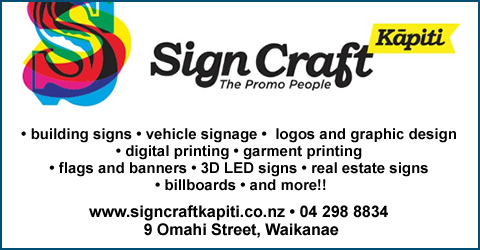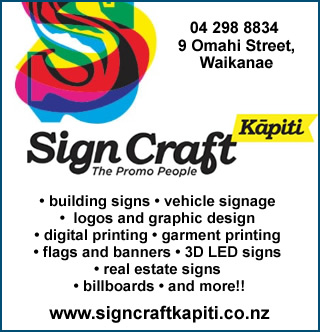 Nikau Foundation says it is pleased to announce their sponsorship of the Sustainability Achievement Award at the 2017 Kāpiti Electra Business Awards. The awards, to be held on the 27th October, recognise achievement and excellence in the business sector from Kāpiti and Horowhenua. Iconic past winners include Genoese Foods, Tuatara Breweries, Goodman Contractors, Aura Information Security, and Mitre10 Mega."This is an excellent chance for us to celebrate…
The invitation is out to take part in a great Kāpiti event at the end of the month.Join us on the 30th of September for a night of fashion, food and fun in support of the Kāpiti Performing Arts Centre. We'll have designs from The Frock Shop, Paper Doll, Holy Smoke, and Kāpiti College Textile and Design students. Beer or bubbles will be given on arrival, with…
Philip Harris of Mary Potter Hospice is enthusiastic about the prospects for this year's Kāpiti Coast Festival which incorporates the Mary Potter Hospice Kāpiti Strawberry Festival.The Kāpiti Coast Festival will be held at the Kāpiti Primary School on Saturday November 18 and big crowds are expected to enjoy the festival atmostphere."We are looking to have about 100 stall holders so there will be plenty of variety for…
To mark World Rivers Day this week, regional councils are releasing their latest river data on the Land, Air, Water, Aotearoa (LAWA) website, a world first in reporting nation-wide water quality results in one place. Fran Wilde, chair of Local Government New Zealand's regional sector group, said that having information on water quality freely available to the public in an easy to understand format was vital. "The…
Sunday 2nd November from 11am.Whareroa Farm Reserve Picnic for Conservation Week (Nov 1st to 9th) BBQ's will be set up at the Hub Children's nature activities eg "nature hunt", decorating weta motels, pests & trapping demo Opening of East Ridge Track (funded by Walking Access NZ) Guided walks to Ramaroa Wetland site (for planting 2015/16) and Ti Kouka Loop path See the route of the approved Ti…
Spring is in the air and so is the pollen that delivers hay fever, dusty cars and yellow sludge on the water.Grasses, trees and flowers all contribute to the cocktail of pollen dust that floats in the air and gets up our noses causing seasonal allergic rhino conjunctivitis, or hay fever, in many. Pollen that does escape our eyes and airways eventually falls to accumulate on hard…
Plunket welcomes the passing into law of an increase in the age limit for the mandatory use of child car restraints from age 5 to age 7. This will require children to be in an appropriate child restraint until their 7th birthday.Sue Campbell, Plunket's National Child Safety Advisor, says this is good news."Car crashes are one of the biggest dangers to New Zealand children. We have one…
To celebrate the 100th anniversary of the National Beekeepers Association of New Zealand a special set of Honey Bee postage stamps is being released today by New Zealand Post.The commemorative stamps are a tribute to the hardworking honey bee which contributes 5 billion dollars a year to the New Zealand economy through the pollination of essential crops and the burgeoning honey products industry. NZ Post says the…
Like the rest of the country Kāpiti Coasters are feeling the winter blast and Plunket are reminding families to be alert to the dangers from heaters, fireplaces and other sources of winter warmth.Sue Campbell, Plunket's National Child Safety Advisor says keeping babies and young children warm and safe is a priority for families."Burns from heaters and fires are a real danger for children. A fireguard around your…
KCDC Councillors David Scott and Jackie Elliott would like to reassure the Kāpiti public that we played no part whatsoever in the re employment of KCDC Chief Executive Pat Dougherty for a further five years.We dispute the Mayor's media statement which starts with the words, "Council has reappointed Pat Dougherty."We did not take part in his selection. We would like the public to know we had no…
Community issues campaigner Dale Evans says KCDC has got it all wrong for allowing the sale of 'legal high' drugs in Kāpiti."What they have done is show a lack of leadership and have left our young people even more vulnerable while at the same time making the drug dealers very happy," said Mr Evans."Council had a chance to protect the community by showing some leadership and courage…
Sixty-five percent of respondents to a Chamber of Commerce online survey gave full or qualified support to the local government amalgamation proposals as proposed prior to Christmas by the Local Government Commission. A further 10%, while not supporting the existing proposal, supported an alternative model for change.Chamber Chair, Liz Koh, said this is remarkable support for reform given the lack of public information. "This is a complex…
Hoop Club Kāpiti Junior Basketball Coaching ProgrammeRestarts for Term 2 2013 Sunday 12 May and runs through to Sunday 7 July KCDC Sportshall, Paraparaumu College, Mazengarb Road9.30 to 10.30am 5 to 8 year olds10.30 to 11.30am 9 to 13 year olds11.30 to 1.30pm 13 to 17 year oldsALL NEW PLAYERS MOST WELCOMEContact: Angelo Robinson 9040142Email [email protected]
Waikanae equestrians produced a strong performance at the Battle Hill One Day Event.Set in the idyllic surrounds of Battle Hill this prestigious equestrian event attracted 116 competitors.Despite having a relatively small team the Waikanae riders took out four placed ribbons.Petra Aregger, riding Scout, put in a superb finish to take second place in the Introduction over 21 class.Lily-Claire Palmer, 14, rode Bella to 5th overall in the…
Trials for the Kāpiti Basketball Association Men's Team are being held on Wednesday 3 & Wednesday 10 April 8.00 to 9.30pm, KCDC Sportshall at Paraparaumu College on Mazengarb Road.ALL PLAYERS MOST WELCOMEAll enquiries please contact Angelo Robinson on 9040142.
The recently refurbished Ganz Mavag train will make its first appearance at Waikanae Station next Saturday (19 February), as part of the celebrations of the completion of the double tracking and electrification of the rail from McKays Crossing to Waikanae.From Sunday 20 February, Waikanae will enjoy a full, regular train service; currently there is only one weekday service, the Capital Connection, which serves Waikanae.Fran Wilde, Chair of…
Given recent events in Christchurch, it is impossible not to think what the impact would have been in our community had it happened here.It hasn't of course but it is distinctly possible at some time in the future. What could happen transport wise, if NZTA has completed construction of the expressway on the route it wants?Picture if you will, the stretch from the overbridge proposed at Marycrest…
KiwiRail will carry out improvement works on the Paraparaumu Line this weekend, as part of its wider programme to upgrade Wellington's rail network. The work will include installation of new overhead wires and the poles which carry them and the removal of old poles. KiwiRail will also continue with preparatory works on tunnels between Pukerua Bay and Paekākāariki, which will be lowered over the coming Christmas New…
Bellydance in WaikanaeLearn to Bellydance! Bellydance is for everyone, no matter what size, shape of level of fitness.Get fit, get toned and have fun!When:11 February 2013 to 9 December 2013Venue:Waikanae Beach Hall, 22a Rauparaha StreetLocation:Wellington Region, New ZealandContact: Sara and IrenePhone: 021 064 6187Email: [email protected] 6.30 – 7.30pm at Waikanae Beach Hall.Term One starts on Monday 11 February.
1st Sunday of each monthValhalla Blues ClubCome strut your stuff at the Valhalla Blues Club with the host band.Valhalla Restaurant and Cafeno charge3pm – 7pm email: [email protected]: 04 9739909 / 0210445922Every Wednesday, early eveningThe Waterfront Brasserie,at Raumati Beachno charge early evening, has jazz in the early evening every WednesdayThird Wednesday of the month – Feb to Nov inclusive KLMC eveningDog & Duck, Lindale$5 or $20 to join7.30…
Come and enjoy three days of free, open-air, eco-friendly fun to be held on Ōtaki beach. Another event by Ōtaki Village Promotions Group.Be wowed by every kind of kite imaginable from the giant to the tiny, acrobatic and single line. Kite buggies, kite surfing, weird and wonderful, traditional Maori and international designs. Get involved in the contests and kite making.A festival for everyone, kids and grown ups,…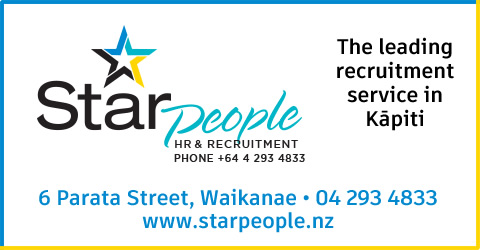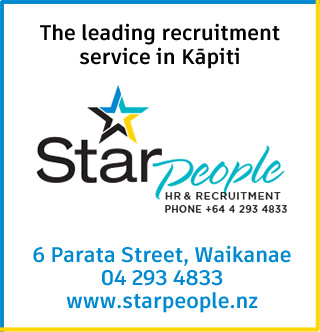 no