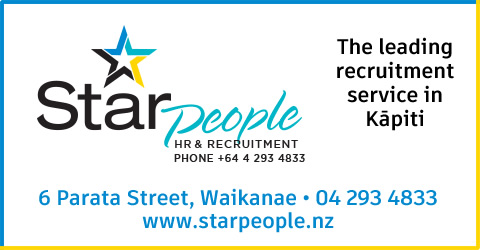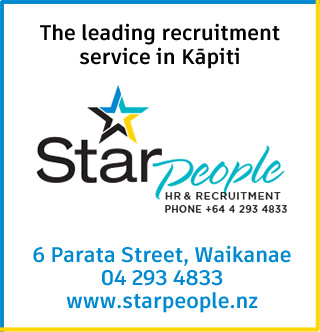 Kapiti Council – No Pass, No Entry
(January 21, 2022)
Council extends need for vaccine pass to enter Civic building Kāpiti Coast District Council is extending the requirement for a vaccine pass to be carried…

...
Wilde about Medsafe
(January 13, 2022)
By Ian Powell Ian Powell is a former executive director of the Association of Salaried Medical Specialists. Oscar Wilde was an expert in satire, no…

...
Joe Pryor search ends in sadness
(December 13, 2021)
The weekend brought to a conclusion a two week search for Kapiti resident Joe Pryor with the discovery of his body at Devils Elbow on…

...
LOOK UP! Air Chathams returns to the skies
(December 13, 2021)
On Wednesday December 15th the Air Chathams fleet will be providing passenger service once again. Due to the recent COVID-19 lockdown in August of this…

...
Kāpiti Food Fair falls to Covid
(November 21, 2021)
Organisers say it is with great sadness and disappointment that the Kāpiti Food Fair is announcing to its foodie community, near and far, that they…

...
Kāpiti Food Fair Good to Go
(November 5, 2021)
In the lead up to Kāpiti's premiere foodie event, the team behind the Kāpiti Food Fair say they are thrilled and hugely relieved to share…

...
Survey shows Sole Traders hard-hit by COVID
(November 4, 2021)
Australasia's fastest-growing digital accountancy service, Hnry, has launched New Zealand's first comprehensive sole trader sentiment index. Thursday, 4 November 2021 –New Zealand's first independent sentiment…

...
Incentives for Vaccinated Customers
(October 18, 2021)
Raygun, an award-winning software company, has announced it is on the way to being 100% immunised and is offering significant incentives to any new fully…

...
Covid and your personal records
(October 17, 2021)
Q&A: My COVID Record What if I had my vaccinations overseas? My COVID Record draws upon information in the national COVID-19 Immunisation Register (CIR). If…

...
Kapiti gets out to Saturday Vax
(October 15, 2021)
Martin Halliday, KCDC Ward Councillor for Paraparaumu got his second Covid shot this week at the the Kapiti Community Covid-19 Vaccination Centre 45B Te Roto…

...
Graeme Joyes chats with Jason Bei
(October 10, 2021)
Graeme Joyes chats with Kapiti acupuncturist Jason Bei https://www.coastaccessradio.org.nz/Programmes/Details.aspx?PID=1c867513-5233-4c0a-9214-02c296f4e2df Conversations is a popular programme on Kapiti's Coast Access Radio where hosts Graeme Joyes or Todd…

...
Vaccination key to avoiding future lockdowns
(September 22, 2021)
In the wake of the most recent Alert Level 4 lockdown Kāpiti Coast District Mayor K Gurunathan is urging residents to get vaccinated. "Vaccination will…

...
Unwanted laptops needed during lockdown
(September 19, 2021)
As the covid pandemic continues, leading national tech non-government organisation NZTech, has put a call out to New Zealanders and remind them that not everyone…

...
Local MPs visit Kapiti Vaccination Centre
(September 15, 2021)
Mana MP Barbara Edmonds and Otaki MP Terisa Ngobi were visitors this week at the Kapiti Vaccination Centre in Paraparaumu. "So good to be up…

...